Watch the Best
High School Athletes
Right here. Right now.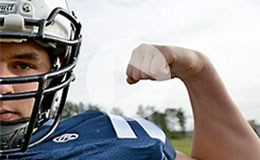 Recent Event Videos
How Next Level Athlete Works
For Athletes:
Take the first step in getting to the Next Level by signing up for a free profile. Next, register for an upcoming Video Showcase. You will be captured on video performing position drills and 1on1 competition against the top prospects in your area. After the Video Showcase, your footage will be uploaded to your profile and made available to colleges for evaluation. You can share your profile through social media websites and email to increase your exposure or send it directly to a colleges through our SmartPromote system.
Did you know that over 600 athletes that have participated in Next Level Athlete are now playing for Division 1 colleges across the US?
For Scouts:
Become a client of Next Level Athlete and gain the inside track on the top prospects before they've been discovered. Get access to hundreds of profiles that include virtual evaluation video of individual athletes performing drills and 1on1 competition. You will also receive game highlights, contact information, athletic data, academic information and much more.